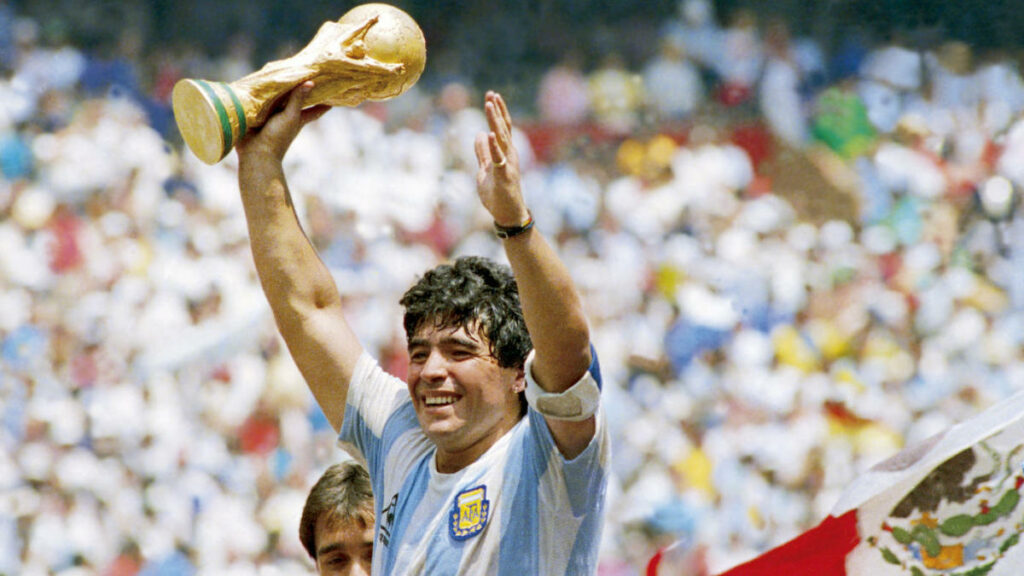 The shirt worn by Diego Maradona when he scored his famous "Hand Of God" goal against England at the 1986 World Cup in Mexico could be available for $2 million following the Argentine's death on Wednesday, says an American sports memorabilia expert.
The shirt is owned by former England player Steve Hodge, who got it from Maradona after the match in which his attempted back pass led to the controversial goal that helped dump England out of the tournament which Argentina went on to win in Mexico.
"I was walking down the tunnel and Maradona was coming in the opposite direction. I just tugged my shirt and we swapped there and then," Hodge, who had been delayed on leaving the pitch doing a TV interview, told British media.
The shirt is currently on display at England's National Football Museum in Manchester.
"It's very difficult to gauge (the value) with the "Hand Of God" jersey, but I know that the owner was looking for a $2 million private sale," David Amerman of Goldin Auction in New Jersey told Reuters. "It certainly could be a possibility, the values have jumped quite a bit in soccer."
The post Maradona's "Hand Of God" shirt goes on sale for $2 million appeared first on Vanguard News.