This is the funniest thing I've seen all day.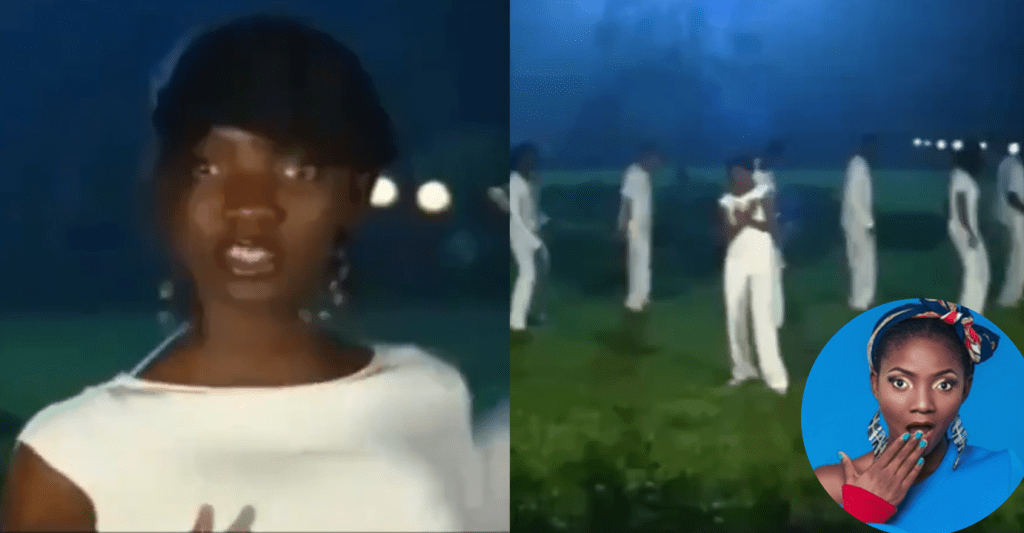 This is the funniest thing I've seen all day
Scratch that – this is hands down the funniest thing I've seen all week. Thank God for the internet man!
I was jejely scrolling through Twitter today and stumbled upon a very old music video by Nigerian superstar singer, Simi.
Simi now is a renowned singer-songwriter famous for hit songs like "Duduke", "Jamb Question", "Smile for Me", and more.
But as at the time of her recording this video I'm about to show you, she wasn't the Simi of today – she was just an up and coming singer trying to make it and oh my god is it a funny video!
The Video
Shoutout to Pulse Nigeria and their team for finding this video, could you imagine we never got to witness this gem?
Watching it again and I am still crying!! What did Simi really think she was doing? Was that one break dance abi what was she supposed to be going for? Also, abeg did you see that rapper's trouser. Like, what is really going on here?
Her voice too! 😂 🤣 This is the funniest thing I've seen this week. By far, hands down the funniest thing I've seen this week. And I'm not alone in my thoughts.
The Responses
Nigerians from all over the world saw the video as well and of course had to send in their reactions.
One user aptly asked:
Wetin she dey dance abeg 🤣 🤣 🤣

Another user saw it as an assurance of faith saying:
if this was simi? Then mke u just calm down.. We go blow.

Yet another user said:
This was when 9ja musicians thinks they can over take Americans, look at simi forming Beyonce, Lmao Rolling on the floor laughing. Thank God you later discover the right way @SympLySimi

Finally, one other Twitter user said:
Life without money no too make sense

As funny as all these are, it is too true though! Money has definitely touched Simi's hand now and her vocal production, dance skills, and video skills can never be on this level again. But it is at least a testament to the amount of hard work that she put into her work before becoming the Simi that we all know and love today.
Simi's Response
Simi herself of course couldn't be left out of all the fun and so after seeing the responses to and the original tweet with the video from Pulse Nigeria's Twitter page, she quoted their video and said:
Atink you're happy now? I don't know this person 😂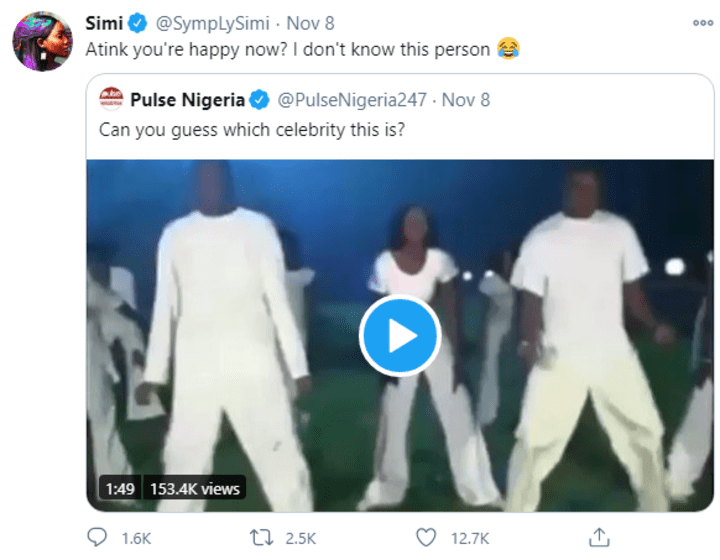 Fantastic and funny response 😂 🤣
After, she took the time to celebrate her artistic growth over the years as well as promote the new project that she just released saying:
I've put my heart and soul in this music journey, I've had many highs and I couldn't have done it without your support. #RestlessII is another chance to share my heart with you through my art...and I hope I'm not letting you down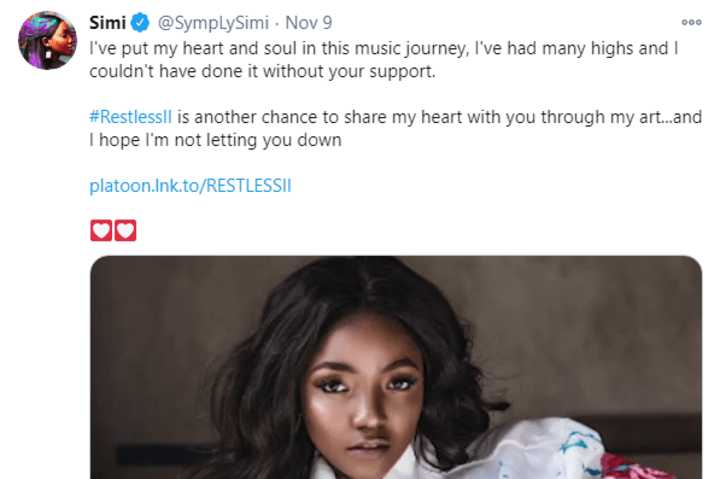 Simi's full RestlessII EP is out now and I can tell you confidently and for free, she did not let us down.
I'm so happy for this throwback video though. Catch me watching this on loop over and over for the rest of today!